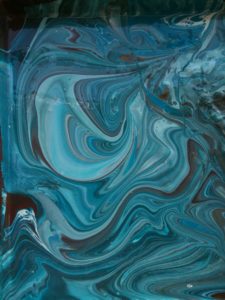 Tyler has been creating art since he was a child, and working as a commercial artist since the year 2000. Specializing in large scale murals Tyler started a business called Canadian Murals in 2002. With Canadian Murals Tyler has completed close to 100 pieces for cities, municipalities, and businesses that can be seen across Canada. In 2014 he began commissions for Cabelas retail stores and has completed 50 murals in four Cabelas outlets across the country. His most recent achievement is completing a prominent mural for the new BC Children's hospital, scheduled to open in 2017.
Over years of painting numerous subjects in murals and executing tens of thousands of square feet of painting, Tyler has refined his craft. He is currently focusing his work on a series of fine art oil paintings that explore our relationship with the natural world. Passionate about the outdoors, his artist's eye captures the heart and feeling of each subject painted.
Born and raised in British Columbia, Tyler currently works and resides in Nelson BC.